2012 Rickenbacker 4003-425 Fireglo.
This is a brand new 4003 4 string bass converted into a 5 string bass along the lines of the old discontinued 4003s5 bass.
Here is the bass as a 4 string.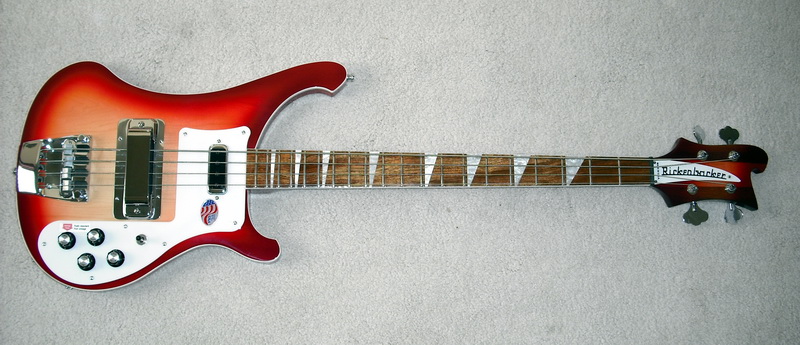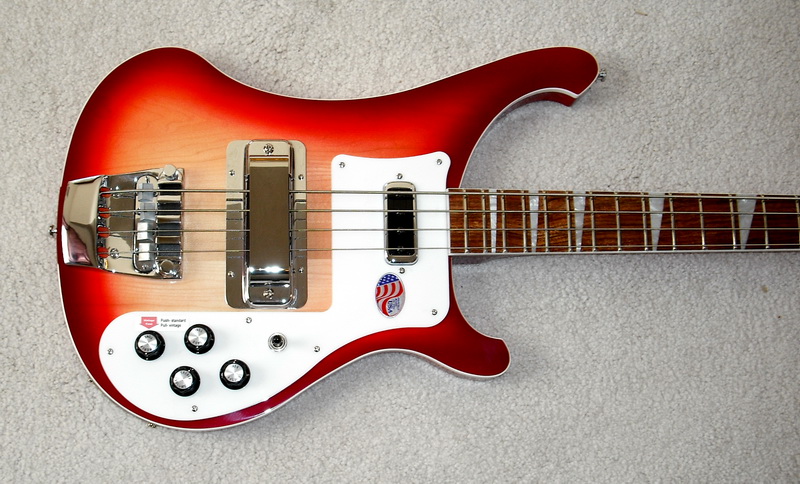 And here I am starting the conversion process. The 2012 has the new Caribbean Rosewood fretboard.
I have to replace the nut with a 5 string nut.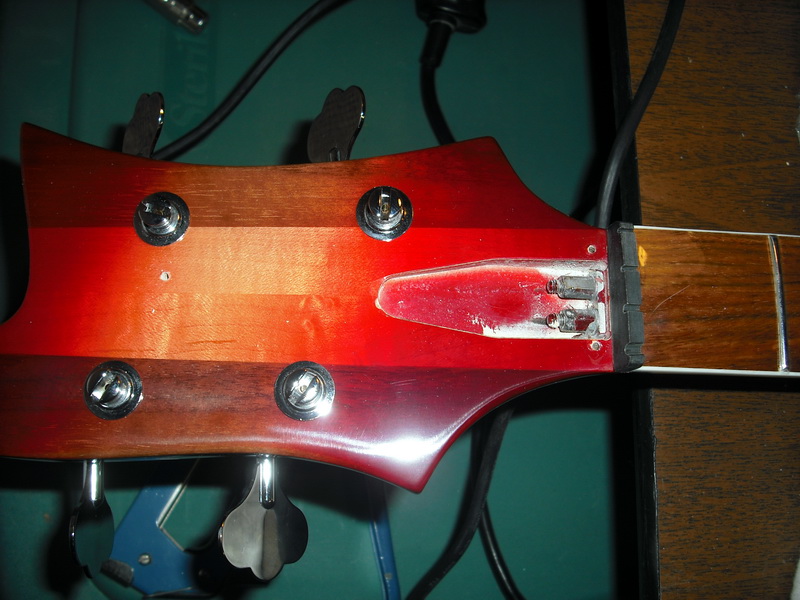 I use a Carvin 6 string nut. I cut off part and shape it to fit. I also have to shim it up to height.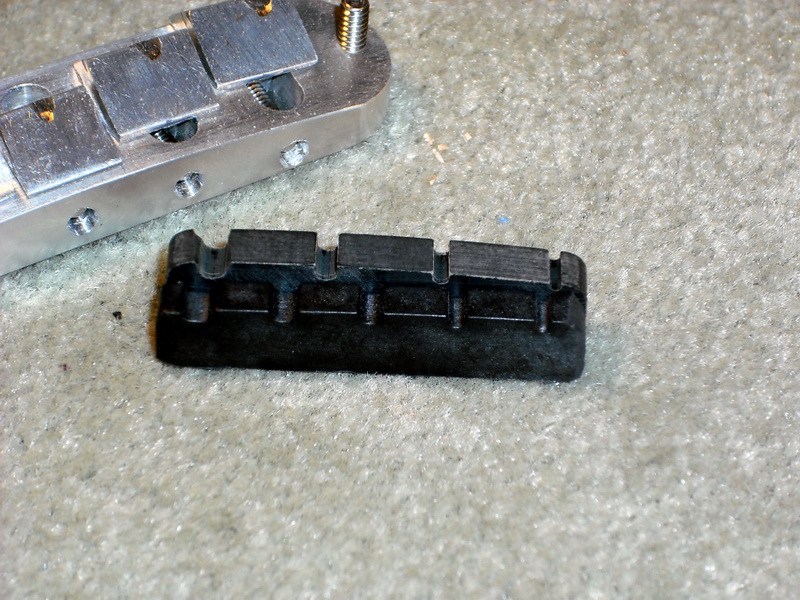 I also have 5 string bridges machined out of aluminum.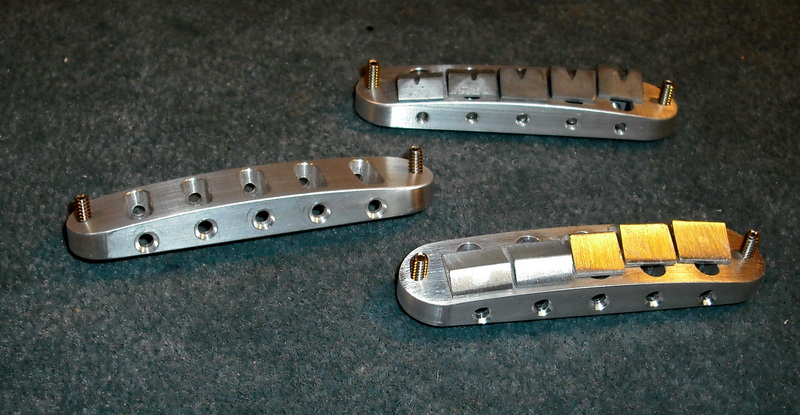 Here is the bass as a 5 string bass. I pull the pickup poles for the A and D strings and put in 3 poles in their places to accommodate all 5 strings.
I also added 2 extra screws to the tailpiece and I remove the structure above the mechanical mute.
On this bass the mechanical mute was left in. Usually I remove it.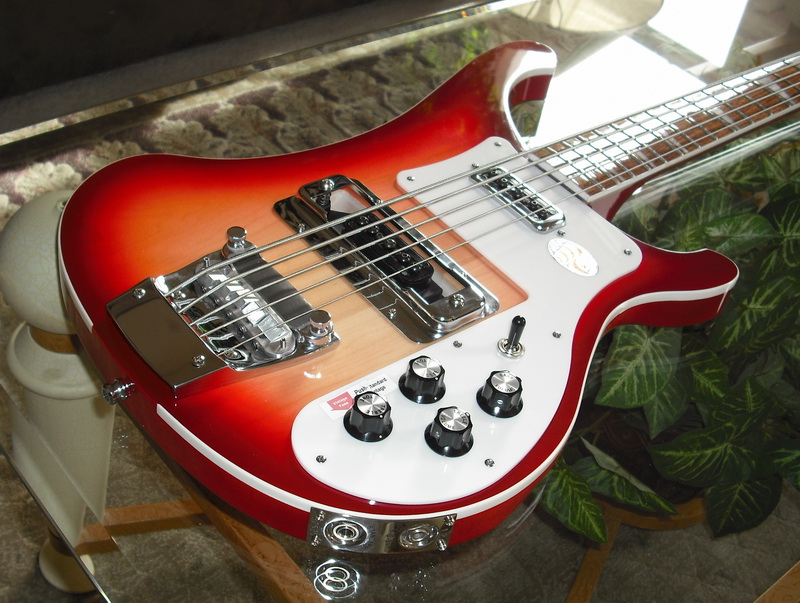 The string spacing at the bridge is a little less than 15mm.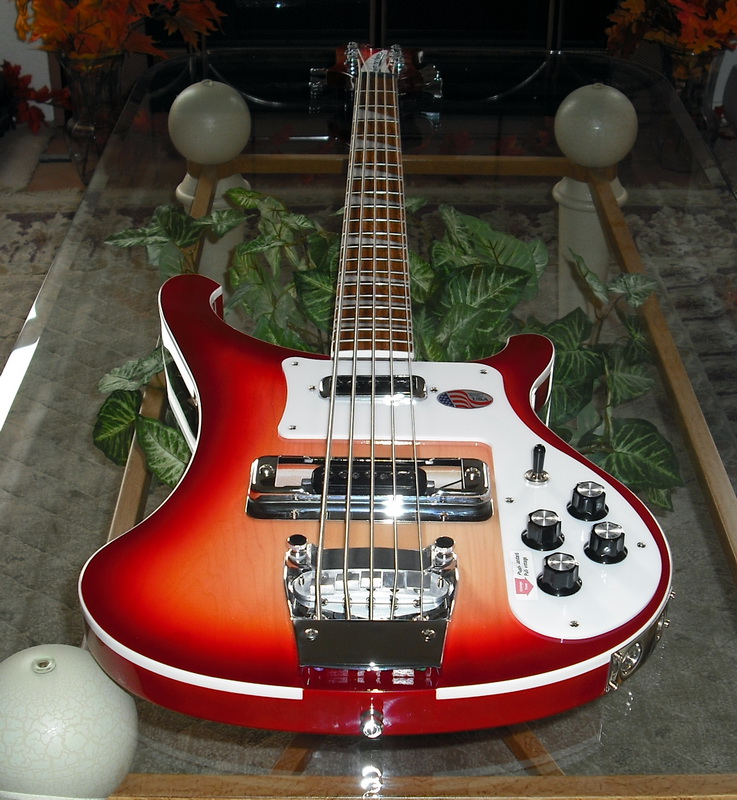 I also add a 5th tuner into the headstock, and the tuners get replaced with smaller sealed tuners.